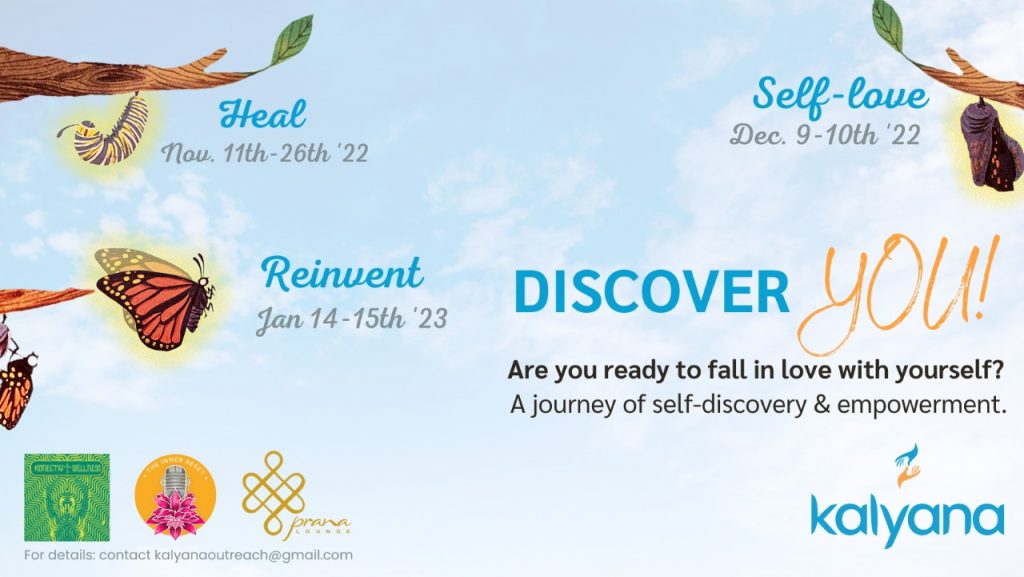 Bringing you the first-of-its-kind, uniquely curated sessions in Sri Lanka; for anyone looking to heal, re-connect within, and step into an empowered version of themselves.
Kalyana in collaboration with Inner Reset and Konectiv Wellness along with other experts and seasoned wellness coaches is hosting a series of healing circles, art and music therapy sessions, self-love and empowerment workshops, interactive discussions, and much much more. This will take place in the peaceful sanctuary of Prana Lounge, between November 11th, 2022 – January 15th 2023. Be sure to reserve your space early as spots are limited.
Each session will provide safe, and supportive spaces for you to share your story, heal, reflect, connect with like-minded individuals and gain deeper insights to Discover YOU, in order for you to lead a more empowered and happier life.
Discover YOU
Guided Sessions by Wellness Experts:
Participate in a range of sessions under the expert guidance of our Wellness Gurus, we will explore various modalities for the betterment of our emotional and mental well-being helping us re-align and navigate a new norm. Check out our AMAZING lineup for the day below, with renowned experts in their respective fields.
Agenda
| | Sessions | Date | Time | Fee |
| --- | --- | --- | --- | --- |
| | | | | |
| HEAL | | | | |
| | Session 1: Wisdom of Trauma Screening, Gabor Mate | Friday, Nov 11th | 5-7:30 pm | 1250LKR |
| | Session 2: Healing through Music, Movement & Art | Saturday, Nov 12th | 4 -6 pm | 1500LKR |
| | Session 3a: Men's Healing Circle | Sunday, Nov 13th | 4-6 pm | 1500LKR |
| | Session 3b: Women's Healing Circle | Sunday, Nov 13th | 4-6 pm | 1500LKR |
| | Session 4: DeMystifying & DeToxifying your Relationships! | Saturday, Nov 26th | 4-5:30 pm | 1250LKR |
| SELF-LOVE | | | | |
| | Session 5: Moving Towards Embodied Self-Love | Dec 9th | 5:30- 7 pm | 1250LKR |
| | Session 6: Sound Healing – Find your Voice | Dec 10th | 10am-1 pm | 2200LKR |
| REINVENT | | | | |
| | Session 7: Change the Narrative for a Happier & Healthier You | Jan 14th | 6-7:30 pm | 1250LKR |
| | Session 8: Reflect-Rethink-Reinvent | Jan 15th | 11am-1 pm | 2200LKR |
Meet the Practitioners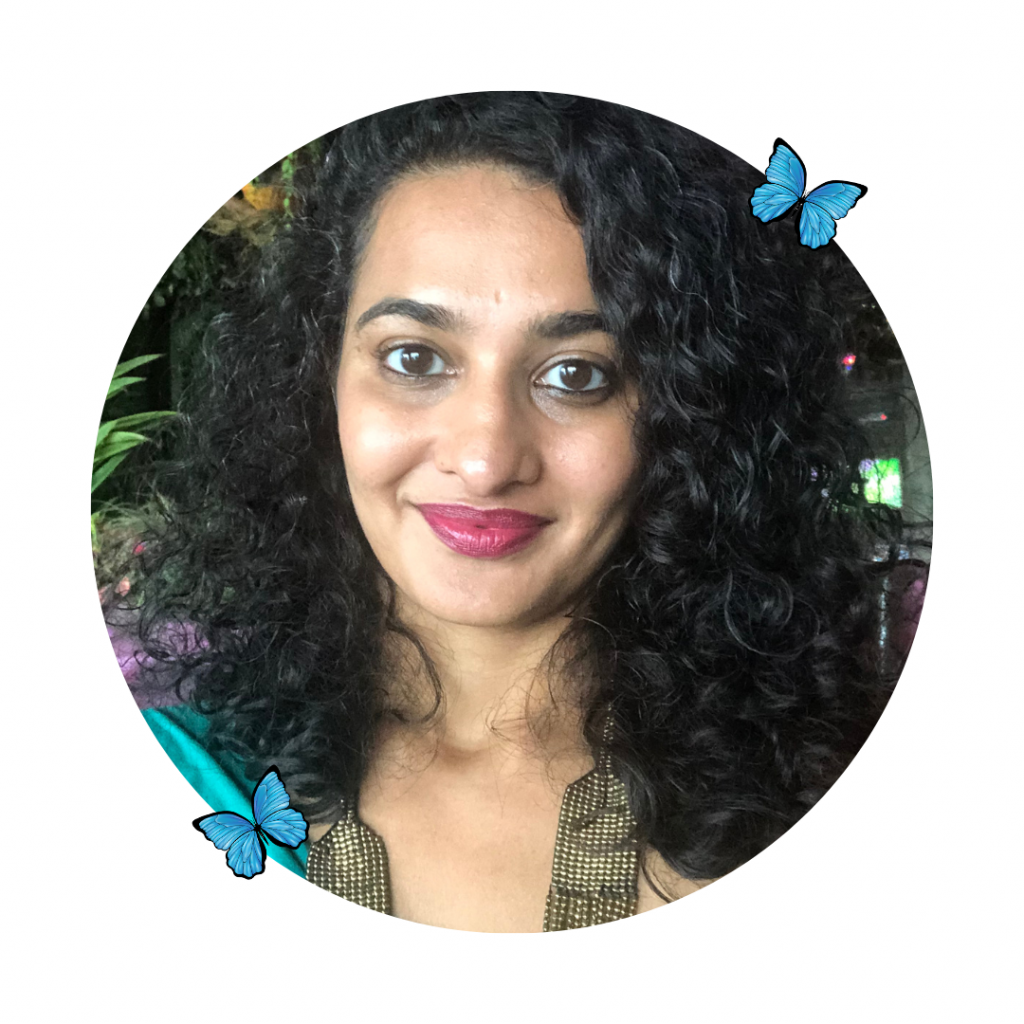 Semal Bodh Mastani
Women's Circle Facilitator, Inner Transformation Coach, Entrepreneur, Talk Show Host
Semal is an entrepreneur who has been working towards bringing mindfulness into the way we work. She is the co-founder of HomeTree Coworking, a coworking space founded on this mission. She also hosts The Inner Reset, a talk show about Inner Transformation.
Professionally, Semal has worked in India, UK, and the USA in the field of design-thinking, management consulting and data visualisation. Semal holds an MBA from the Yale School of Management.
Semal has been practicing and exploring various forms of mindfulness and spirituality over the last fifteen years. Her work centres around strengthening our intuition, and bringing more alignment into our life, so that we can contribute to the world in meaningful and fulfilling ways. Since 2020, Semal has been holding sharing circles and workshops for mindful working, self-reflection and inner transformation.
Join Semal who will facilitate the women circle healing at Discover YOU.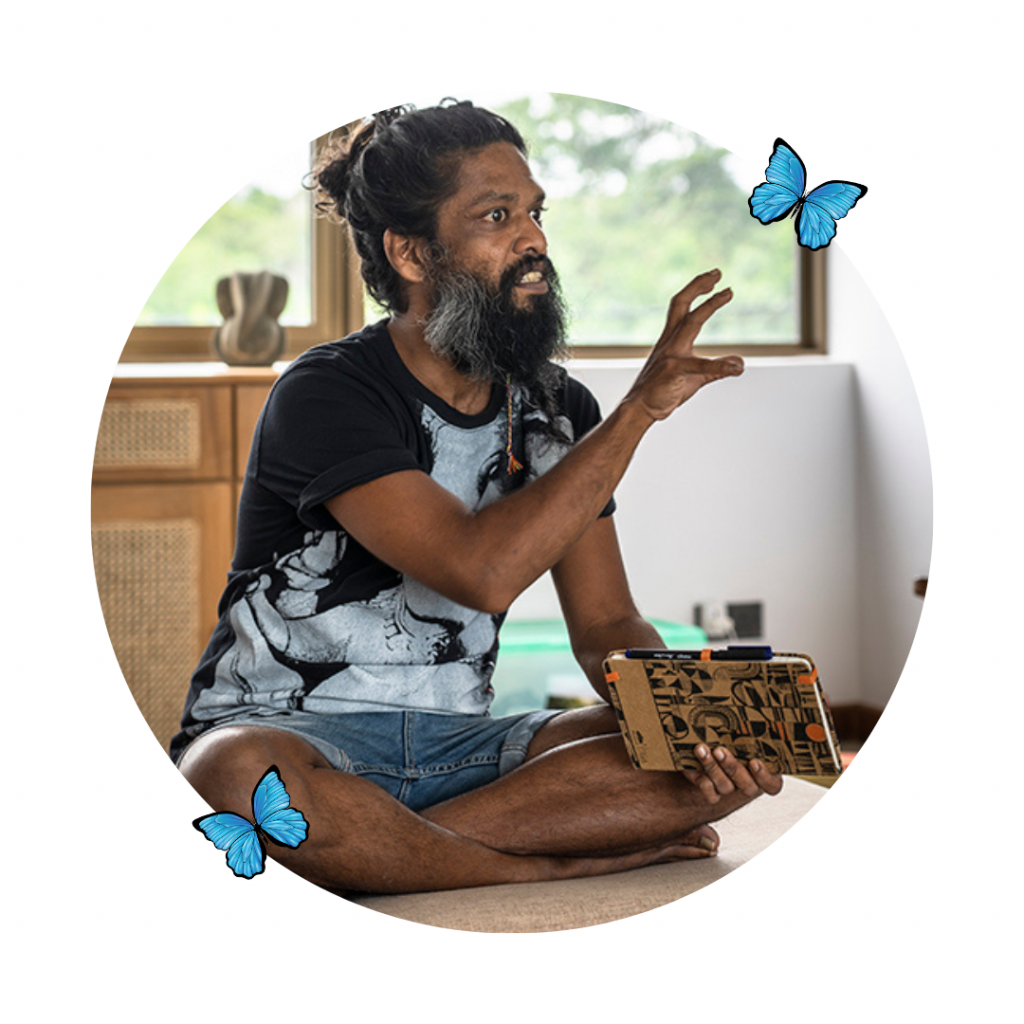 Sala
Yoga practitioner
As the Co-founder of Konectiv Wellness, I strive to connect my lived experience to create spaces and experiences that allow "us" to experience "I". I spent most of my adult life in the advertising industry and half of my entire life (un)learning and reflecting on who I am. My understanding of myself now, in relation to who I used to be has inspired me to become the artist & wellness practitioner I am today. For me, Wellness is Art, a reflection of our best selves on the canvas of this planet.
I am a Sri Lankan true and true, I have lived my entire life on this amazing island and back then lived in our capital city following the stream until over a decade ago I quit my job and moved to Unawatuna, a small coastal village on the south coast – to find myself and my purpose. I am 40 now and this journey as a Sri Lankan has been an infinitely beautiful yet harrowing experience because I chose to do it alone as a singular organism battling the storms, a square peg amongst round holes. Never questioning but always withering storm after storm – Sexual orientation, Race, Religion, Culture, Capitalism, and Colonization to name a few. I did not know then that battles are exhausting and futile. Battles exhaust us of everything – it aims to vanquish and not see that beneath the smog, under the ashes the earth is always alive and breathing, spewing out new life through the cracks towards the light. Community, on the other hand, is its' polar opposite. Community is alchemy, as it allows us to transform and transmute our emotions and see ourselves reflected in the people in our lives. This motivates me to hold space and create retreats centered around Love, compassion, empathy & the simple mindful thought of understanding that the answers we seek are already within us.
As a queer Sri Lankan, I grew up unaware of my true birthright of simply being happy with who I am so I looked for happiness in the eyes of others. Now as I spend time watching my daughter play and revel in nature, I know I am ready to claim and pass on my birthright through my offerings. Wellness is our birthright, we have the right to feel joy and be way more than comfortable in our own skin. Konectiv Wellness and my work are about reclaiming all which we deny ourselves – our right to our own well-being through practice and immersive experiences.
We designed the modern world that holds us back, but we also hold the medicine towards restoring what is ours – The connection to ourselves, The relationship we have to nature, and the nourishment of a loving community. We have grown up cultivating wealth by sacrificing these deep connections but true wealth lies in these 3 core connections that we are born to experience – We are here to thrive it is our right to not accept anything less. Join me on this amazing journey towards collective healing
Join Sala's experiential dance workshop at Discover YOU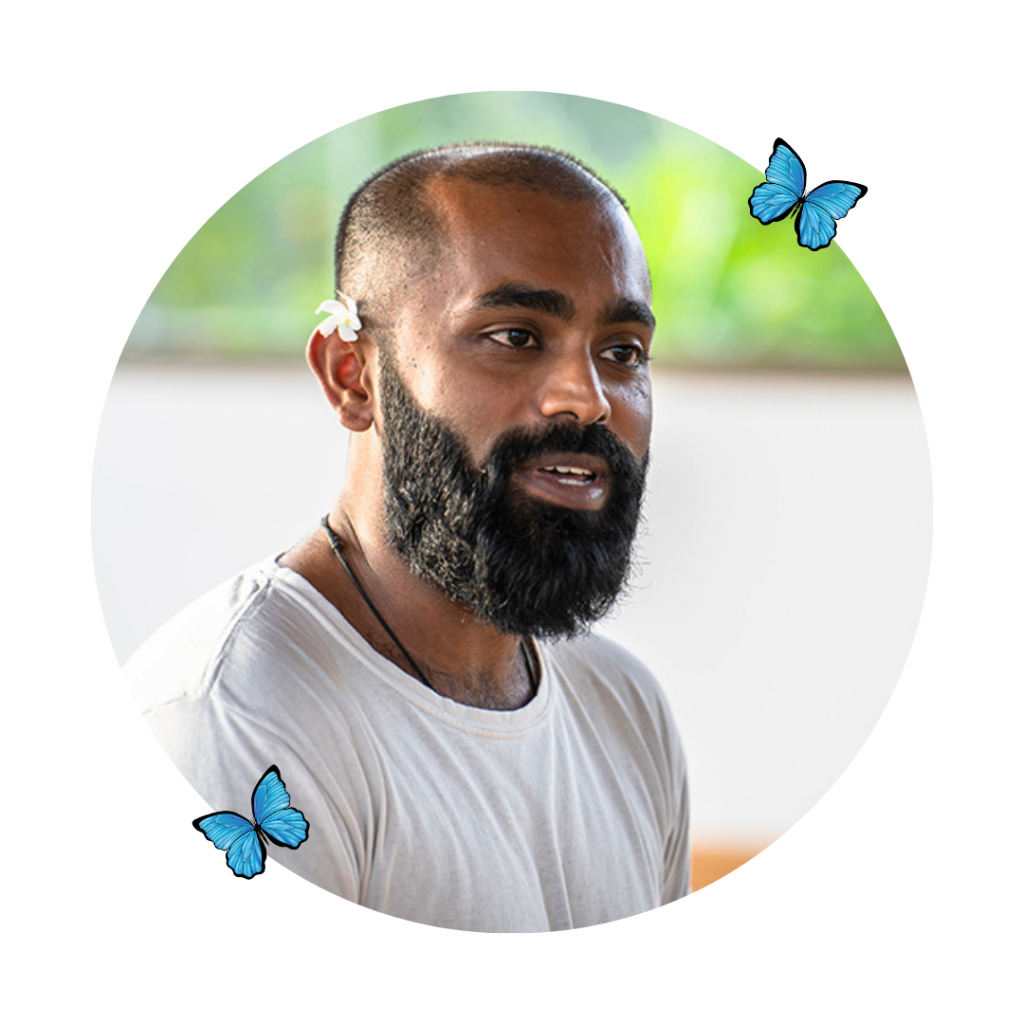 Jude Malindra Herath
Yoga & Breath-work practitioner
I am a yoga & breath-work practitioner based in the south of Sri Lanka. My curiosity in wellness began a few years ago because I was in search of a safe space & healing practices to aid my well-being. Soon I realized that it starts with cultivating a connection to people & and the land you live in. My mission is to revive communal healing practices and make wellness accessible to Sri Lankan communities. I facilitate men's sharing circles and create wellness retreats & workshops as the co-founder of Konectiv Wellness (konectivwellness.com) – a wellness platform that focuses on community-centered practices and making wellness accessible to Sri Lankan communities.
Join Judes yoga's session at Discover YOU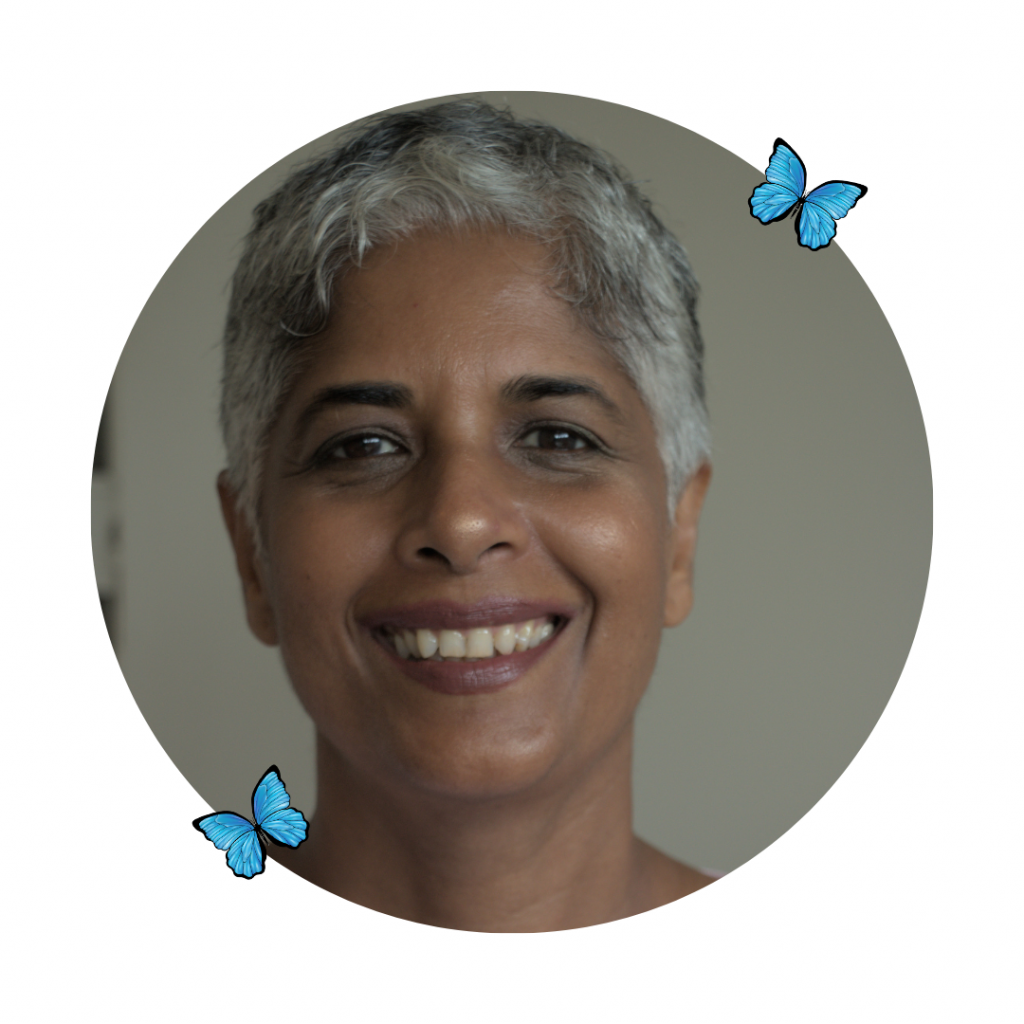 Sepali Ranawana
Counsellor, Past Life Regression Therapist
I endeavour to help people overcome emotional and psychological issues the resolution of which may heal physical symptoms and disease in the body To this end I offer several services to clients.
I offer counselling to people to help them to understand themselves and gain insight about their behaviour so that they are clear on making the best choices for themselves. I use Compassionate Inquiry as an approach in this work.
I use Past Life Regression as a therapeutic technique by which psychological and emotional issues and even some physical symptoms are alleviated with personal growth at a deeper level.
Quantum Healing Hypnosis Technique Quantum Healing Hypnosis Technique (QHHT) is a method developed by Dolores Cannon an American hypnotherapist. This technique enables direct contact and communication with the Subconscious of a person for answers to any questions and may also provide the basis for instant healing.
Join Sepali's session at Discover YOU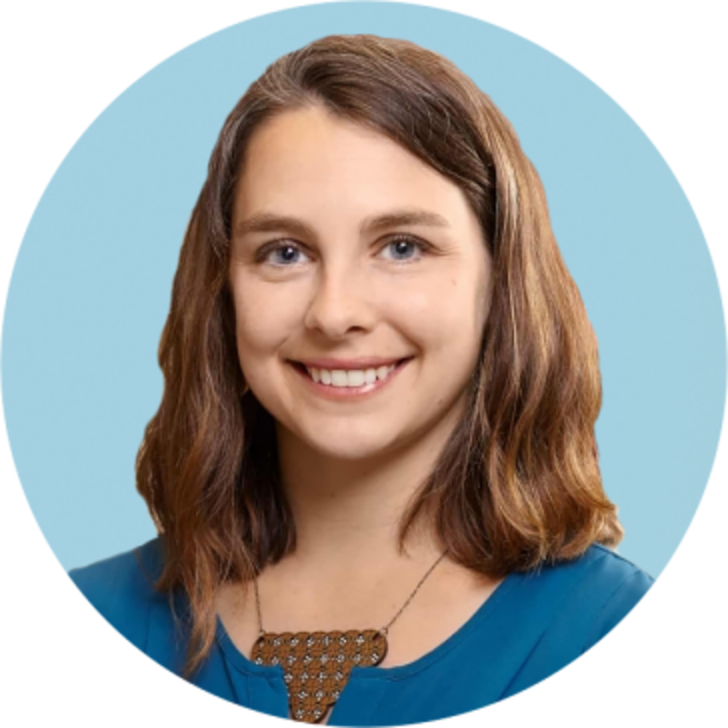 Ashley Fargnoli
Dance & Movement Therapist and Counsellor, Licensed Clinical Professional Counselor
My strength as a psychotherapist is helping clients find internal and external resources that bring about a sense of stability and safety in their bodies and minds. As a therapist that has lived both in the US and internationally in India, Sri Lanka, Bosnia and Herzegovina and France, I honor cultural healing practices, Western therapeutic approaches, and the strengths that the clients bring into the space, fostering an environment of collective healing. As both a psychotherapist and board-certified dance/movement therapist, I honor the body's responses to stress and trauma and invite movement into sessions for those who are comfortable.
Join Ashley Fargnoli's session at Discover YOU
Meet the Psychologists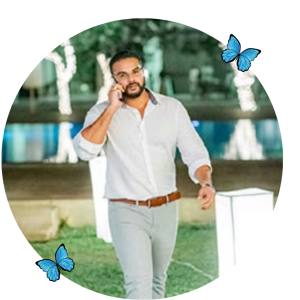 Dr. Augustine Dewaka Wanigaratne
Licensed Clinical Psychologist based in Dehiwala
Diploma in Counselling, Bsc Hons in Psychology, Msc in Clinical Psychology, PhD/Post-Graduate PhD Scholar
Dr. Augustine Dewaka Wanigaratne is a licensed clinical psychologist based in Dehiwala. He is a practising Sri Lanka Medical Council Licensed Clinical Psychologist with five years of experience as a clinical psychologist and nine years of experience in counselling psychology and experience in working with a varied group of individuals from children to adults.
Join Dr. Dewaka's Session!
Session Descriptions
Segment 1: HEAL
Session 1: Wisdom of Trauma, Friday, Nov 11th, 5-7:30 pm
Aimed at: Both Genders, ages 18+
An exclusive movie screening of The Wisdom of Trauma movie featuring Dr. Gabor Mate to explore the connection between Addiction, Anxiety, and Trauma.
Can our deepest pain be a doorway to healing? Trauma is the invisible force that shapes our lives. It shapes the way we live, the way we love and the way we make sense of the world. It is the root of our deepest wounds. In The Wisdom of Trauma, we travel alongside physician, bestselling author and Order of Canada recipient Dr. Gabor Maté to understand the connection between illness, addiction, trauma and society. Dr. Maté gives us a new vision: a trauma-informed society in which parents, teachers, physicians, policy-makers and legal personnel are not concerned with fixing behaviors, making diagnoses, suppressing symptoms and judging, but seek instead to understand the sources from which troubling behaviors and diseases spring in the wounded human soul.
Join us for an exclusive screening of the film Wisdom of Trauma, followed by an in-depth discourse facilitated by Sepali and Semal Bodh Mastani
"Trauma is not what happens to you. Trauma is what happens inside you, as a result of what happens to you." — Gabor Maté
What to expect out of this session:
Session 2: Creative Healing, Saturday, Nov 12th, 4-6 pm
Aimed at: Both Genders, ages 18+
Heal through awakening the creative spirit that lives in every single one of us.
Creativity is a powerful healer and like a work of art, creativity has the same potential to free our minds from the societal & self-imposed shackles we experience on a day-to-day basis in Sri Lanka. Creative healing is a 90-minute program designed to heal through awakening the creative spirit that lives in every single one of us. The "modern world" we live in now offers us a world of potential but it has also managed to put us into boxes & made us live very monotonous mechanical lives according to strict timelines that denote how we should behave at a certain time & space, it can almost seem like we are walking through life half asleep. Creative healing is a 90-minute program created to get you out of your comfort zone and to spend some time being free and letting your energy flow instead of being restricted. You will be guided through a unique routine that incorporates techniques of Yoga intertwined with creative expression – music, art & movement. Sound, movement, colour & painting have always been part of our ancestral healing toolbox and this experience is part of reclaiming ourselves and getting in touch with our true nature. Come to experience a curated space for free expression and learn that living is art an art form and our best work is waiting to be set free.
What to expect out of our workshop:
Immersive sessions that include a flow of music, movement and art.
Help you unleash your creativity
Cultivate a deeper connection to self, nature and community by letting loose and having fun while healing.
Session 3a: Men's Healing Circle, Saturday, Nov 12th, 4-6 pm
Aimed at: Men, ages 18+
Healing the Masculine – A sharing circle that will take 12 men on a journey of emotional exploration
This interactive sharing circle will take 12 men on a journey of emotional exploration. We will discuss the challenges men face on a daily basis and the process of cultivating a healthy masculine presence within. The session will include an introduction to the framework of "masks of masculinity" by Lewis Howes to share how we as men relate to these masks and the steps we can take to shed them.
What to expect out of our workshop:
Session 3b: Women's Healing Circle, Sunday, Nov 13th, 4-6 pm
Aimed at: Women, ages 25-50
Healing the Feminine: An intimate sacred circle for women to come together, connect, be seen and be heard.
The past few months have been emotionally intense for us all. We invite you to an intimate sacred circle for women to come together, connect, be seen and be heard.
This is an opportunity for you to leave all your responsibilities and everything behind so that you can come back to your real self. There is nothing more powerful than coming home to yourself, in a circle of other women who are coming home to themselves too.
Together, we will begin on a journey of self-acceptance and self-expression. Helping you connect to the source of wisdom within yourself, because that is your anchor, your center. The Truth might be different for each person. But when we connect to our truth, and speak our truth, we OWN our truth, and in that we allow another to OWN their truth too.
As we begin this journey together, my intention for this circle is to provide a safe, sacred and supportive space for you to open up and come home to yourself. A space where we can embrace our light, and also embrace our darkness while expressing from the heart.
What to expect out of this session:
Being safely held in a space for self-reflection, rest and free of judgment.
Releasing stored emotions
Healing all that is keeping us stuck and not serving us right now.
Connecting with others from all walks of life and sharing the wisdom of experience.
Session 4: DeMystifying & DeToxifying your Relationships!, Saturday, Nov 26th, 4- 5:30 pm
Aimed at: ages 18-60
Identifying and healing from toxic patterns and behaviours in relationships.
Have you ever wondered why you are attracting some specific people in your lives who not only bring you down but also who make you forget who you really are and feel bad about yourselves?
Why do we end up in toxic relationships? How many of us have ended up in toxic, unhealthy relationships, without even knowing that we are in one?
Unfortunately, we don't learn anything about relationships at school, so we have to navigate everything by ourselves, and most of the time the hard way: after we have been hurt, humiliated, rejected, betrayed, shamed, disappointed and even broken. ​
Join us and learn how to identify red flags, triggers and remove the toxic patterns from your relationships, personal or professional ones (partners, friends, colleagues, family members..)
What to expect out of this session:
Identifying toxic behaviors and warning signs in your relationships both personal and professional
Techniques to communicate in more empathetic and harmonious manner
How can we enforce healthy boundaries and minimise the damage toxic behaviours can cause in our lives.
Segment 2: SELF-LOVE
Session 5: Moving towards embodied self-love, Friday, Dec 9th, 5:30-7pm
Aimed at: All Genders, ages 18+
A Movement based workshop nurturing our bodies' relationship to self-love and compassion
How do we experience love and compassion towards ourselves in our bodies? In this interactive and movement-based workshop, we will explore how we can access the often-hidden parts of ourselves that have been buried by societal, familial, and self-imposed expectations.
Our bodies are incredibly resilient and sometimes need a supportive nudge to access our internal strengths. Through gentle, guided movement in a safe space, we will have the opportunity to collectively foster awareness of self-love that we can nurture in our everyday lives.
What to expect out of this session:
Understanding how maladaptive patterns show up in the body
Exploring how we can begin to gently repattern our connection to ourselves through simple movement-based practices
Benefiting from a collective movement experience in a supportive space
No prior movement or dance experience required, come as you are
Please wear comfortable clothing for movement
Session 6: Love ThySelf – A Self-Empowerment workshop, Saturday, Dec 10th 10am-1pm
Aimed at: Both Genders, ages 18+
A safe & sacred space for you to uncover your truest and the most authentic expression of YOU.
Most of us received the message as a child that we were not ok the way we were. We carry this belief through much of our life, trying to prove our worth through relationships, achievements and the approval of others.
How much ever we achieve, the bucket of self-worth remains empty because it can only truly be filled with an inner sense of love and belonging. Brene Brown says that love and belonging are the two irreducible needs of every human, yet many of us struggle to feel this in our lives.
In this workshop, we create a safe, sacred space for you to come home to yourself, and tap into your authentic essence. To celebrate what makes you, You!
What to expect out of this session:
Understanding the source of our unworthiness
Address your inner pain
Understanding the fears that are running our life
Navigating an internal roadmap to move from Fear to Love
Healing all that is keeping us stuck and not serving us right now.
Forgiving ourselves and others through a powerful group ritual
Being safely held in a space for self-reflection, rest and free of judgment.
Connecting with other like-minded beautiful souls
Here is the structure for this Interactive and Guided Workshop:
Understanding the source of our unworthiness
Understanding the fears that are running our life
The roadmap to move from Fear to Love
Sharing reflections on the material shared (Mini Sharing 1)
Guided meditation to connect to a fear we are ready to release
See the fear and express it (Main Sharing Circle)
Self Forgiveness Ritual
Express Through Dance
Opening our hearts to love (Seeing one another, self-love and self-acceptance through portraits)
Integration
Additional Caption for Self Empowerment Workshop (Semal might use this when promoting the workshop on my page)
The last few years brought up a lot of my personal unprocessed sh*t. And so I dug deep into studying shame, vulnerability and Inner Child work, to understand the source of my triggers and reactions.
What has been truly eye-opening is that the source of a lot of our fears stem from our personal experiences in childhood – from the abuses, indignities and traumas we suffered, from the unexpressed fears of our parents, teachers or religious figures from our past, from the collective fears we inherited in our culture.
It's shocking how fears we are not even aware of land up running much of our life. And so in this free workshop I help you understand the basic fears we all suffer from, how they show up in our life and how we can work on them through awareness.
In my experience, it is only by facing these fears that we reduce their hold on us. The journey might seem daunting but it is one worth taking, for our future self, for the impact we want to make in the world!
Join me this Saturday and let's explore this topic together.
Second Promo Material! Content from Conditioning Tarot Card
Segment 3: REINVENT
Session 7: Change Your Story, Change Your Life! Saturday, January 14th, 4-5:30 pm
Aimed at: Both Genders, ages 18+
An interactive working session to identify existing narratives from childhood that keep us stuck, and how we can transform them.
Change the Narrative for a Happier & Healthier You:
"The way we narrate our lives, shapes the way they become. That's the danger of our stories because they can really mess us up, but that is also their Power. Because what it means is that if we can change our stories, then we can also change our lives."
Lori Gottlieb, Psychotherapist
The story we tell ourselves becomes a major part of our lives from early adolescence. The way we internally reflect on the past shapes us to such an extent that it influences how we experience subsequent events. We become the authors of our future based on our previous personal narratives. If we could be the authors of our future, wouldn't it be beneficial if we could re-write our story from a viewpoint that empowers us, instead of keeping us stuck in the old cycle of victimhood?
In this interactive workshop, we revisit a story that keeps us stuck, and discover how we can find the gifts hidden in that story, and rewrite it from an empowered mindset. The same story that kept you chained down, can become the catalyst to your inner transformation, but only if you allow it to reveal its gifts. So let's rewrite our stories together in this workshop, and reclaim our life!
What to expect out of this session:
Session 8: Reinvent YOU, Sunday, January 15th, 10-1 pm, 3 hours (with break)
Aimed at: Both Genders, ages 18+
Tag line TBD
Have you been questioning your life purpose and meaning, or feeling stuck in a career? Are there patterns, activities or behaviours that you have become aware of and that you need to let go in order to make space and invite in what really matters to you now? Do you feel you are adapting yourself too much to cultural norms or people around you and are having trouble or not listening enough to your own authentic voice and therefore lose opportunities?
In this workshop, you will be empowered and guided to stay true to yourself, in order to be motivated, creative and energized using principles from Ikigai and more. We will guide you on how to bring the principles of Ikigai into your daily life WITHOUT having to quit your job. Instead, we explore how we can bring more joy, purpose and meaning into the work we are already doing and pave the way towards a fulfilling career.
"Reinventing ourselves to create a life that fulfills is more possible now than ever before. Never before have we had the ability to learn anything we like, right from our bedroom. Never before have we had the opportunity to connect with mentors and coaches from all over the world at the click of a button. Now is the time to dig deep into the things you love so that you can share your unique gifts with the world. Now, more than ever, when we are faced with big problems all around us, it is time to unleash our potential.
I dream of a world, where everyone is passionately doing the work they love, because you are only going to be great at the thing you were meant to do. A world where work becomes enjoyable, exciting and stretches us to explore more aspects of our creativity. In a world where everyone is creating from their highest expression, we can truly manifest our highest aspirations, and make the impossible possible. I hold this vision deep in my heart and invite you to come and explore what personal reinvention means for you in this workshop."
Semal Bodh Mastani
What to expect out of this session:
Discover the unique ingredients that make you feel confident to show up in your empowered state
Build on those aspects as you take a step forward.
For those who have left, or are in process of transitioning from their current job, this workshop will help you identify a game plan, which is aligned to your inner sense of purpose and fulfillment.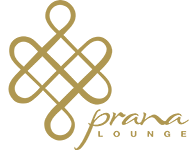 Prana Lounge
Prana Lounge is a platform of holistic health, self-discovery, recovery, and relaxation. Offering a range of wellbeing and treatment modalities for prevention, healing, and cure. The space offers like-minded people such as practitioners, therapists, speakers, and seekers alike to meet, exchange and offer skills and services that align with a wellness lifestyle.
FAQ'S
Is there a dress code?
Comfortable and loose-fitting,
Is food available?
Seed Cafe is next to Prana Lounge where meals and drinks can be sorted from there.
Is free parking available?
Yes, it is.
Any refunds?
Once tickets have been purchased no refunds. However, you can attend another session of a similar price by contacting the Kalyana Team (+94xxxxxxxxx).
Where can we purchase the tickets?
The tickets will have to be purchased online from BookMyShow at an earlier date and not at the venue.
SPONSORS
Any surplus profits from the event will be donated to mental health causes within Sri Lanka.
For further inquiries, please contact the following hotlines: Kalyana at 0777111133 and Hype Events at 0772992737
LOCATION
Prana Lounge – 60 Horton Pl, Colombo 007