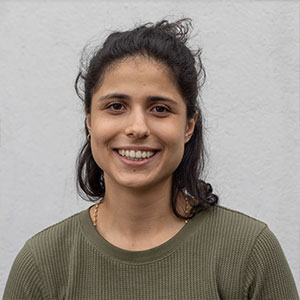 I have been practicing yoga daily since 2014, and did my Foundation Yoga teacher training in April 2019 with Master Trainer Nicky Knoff.
I did my aerial yoga teacher training in March 2020 and have been teaching since then at Prana Lounge and my personal studio.
What I love about aerial yoga:
You can use it to trust your body and deepen your yoga practice.
It's the perfect way to relax, decompress your spine, relieve any joint pain, and also, most importantly, have fun! The classes I teach will include a warm-up, stretch and strength drills and some fun, safe inversions. Open to anyone – no pre-recs required.