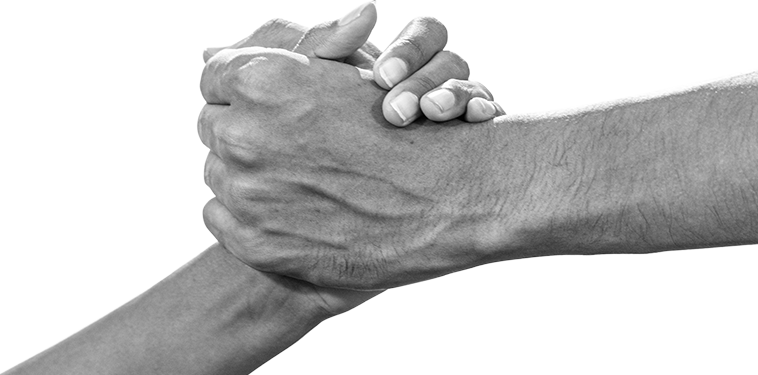 How it all started
Kalyana was initiated by a group of more than 40 professionals
from diverse backgrounds, all with a passion and commitment
to enhance mental well-being in Sri Lanka.
Our Name
Kalyana Mitta is a Pali term; "Kalyana" meaning lovely or beautiful and "Mitta" meaning friend. The term stems from a Buddhist concept that in the English language is also described as an "admirable friend" or a "good friend".
The concept of a Kalyana mitta signifies a friendship that goes beyond an ordinary friend, one which shares wisdom and teachings that can transform our lives and one that is always encouraging us to train the mind and develop good qualities.
July 2019 - First Concept Discussion

Amendra (Harin) de S Wijeyeratne shared his ideas to support and enhance the mental health infrastructure in Sri Lanka, and his vision for a "Mind Gym". Together with Rekha Krishnamoorthy, they decided to set up a volunteer group dedicated to these efforts.

July - August 2019 - Mini Random Web Survey

Kalyana conducted an impromptu survey for which they received over 300 respondents within a 2-week timeframe. The results of the survey indicated an overwhelming majority of respondents were struggling with their mental health and roughly 20% were likely to seek professional help for their issues.

August 18 2019 - Kalyana was Born

A half day brainstorming session was held to discuss strategies to support the prevention and early intervention for mental health in Sri Lanka:

– 40 diverse participants including representatives from the health sector, private sector, academics, nonprofit sector and other concerned individuals contributed to the discussions. It also included 2 psychiatrists and a psychologist from India. The diverse group enabled a robust discussion that extended beyond medical interventions.

– Discussions included a consideration of the current status of mental health in Sri Lanka. As an outcome of the brain-storming sessions, 5 core areas were identified and it was determined to focus our attention on the first core area.

1. Building Awareness & Eliminating Stigma
2. Fundraising
3. Policy Intervention
4. Skills Training & Development
5. Project Identification (identifying initiatives to support and enhance mental well-being)

Sept 2019 - Jan 2020 - Follow-Up Discussions for Outreach Efforts

Discussions around how to increase awareness and break down stigma, resulted in 3 main areas of focus:

– Develop Kalyana Website for awareness and to be a touchpoint for the general public for early intervention and prevention of mental illness and a resource directory for traditional and alternative therapy available in the country

– Social media campaigns: building awareness of importance and impact of self-care through IG, YouTube and Facebook. Both through new Sri Lankan campaigns and leveraging existing global ones; identifying social media influencers

November 4, 2019 – March 2020 - Collaboration with NIMH

(On hold due to Covid-19): Kalyana reached out to support the NIMH and the following areas were identified for cooperation:

– Conduct a workshop on the communication gap between senior citizens and millennials.
– On March 16th, 2020 Nivendra was due to hold the workshop for 50 Dr's and nurses. Unfortunately, the program had to be pushed back due to Covid 19 outbreak.

– Assist with improving the website and search engine optimization.
– List of requirements provided await a response from NIMH.

November 2019-Present - Equipment Donation for Kandy Psychiatric Hospital

(On Hold): Kalyana is coordinating donations of hospital equipment from the Sri Lankan community in Brisbane.

– A group of Sri Lankans from Brisbane were keen to donate hospital equipment to Sri Lanka. Kalyana was coordinating the effort locally with donations to be made to the Kandy Psychiatric Hospital.

– On-going communication for 30 beds are available along with some other medical equipment. Sri Lankan diaspora are in the process of collecting funds to cover the shipping costs to SL. If the shipment is made from Australia we will be required to fund local clearing charges plus transport costs to the psychiatric unit in Kandy.

February 2020 - Ward 59, National Hospital Toilet Renovation Project

Kalyana engaged in conversations with Dr Madhubashini Dayabandara, Senior Lecturer and Head of Ward 59, National Hospital to help renovate the male toilet.

We received Government approval and the project was completed in February 2021. We contributed approximately 845,000 of the total cost of Rs 1,195,000.

February - October 2020 - Collaboration with Damrivi Foundation on Counsellor Training

Kalyana provided 6 scholarships for counsellor training programs at the Damrivi Foundation.

Kalyana founder, Amendra met with the Damrivi Foundation in early February 2020 to discuss some of their activities in relation to mental health. The Foundation conducts counsellor training programs, which are a year-long with a six-month internship. The fee for this program is Rs 60,000 per person. 6 scholarships were offered through Kalyana in February 2020 and a further 4 scholarships in March 2021.

June 1, 2020 Phase 1 Launch of Kalyana Instagram page

Kalyana on Instagram: @kalyanaslorg. Goals of the platform are:

– To engage on the topic of mental health, raise awareness, break down stigmas and normalize conversations around mental health
– To encourage people to think more positively and proactively about their mental health
– To provide various tools and techniques to help people maintain their overall well-being
– To offer others a platform, and voice to share their own struggles with mental health
– To showcase weekly offline and online content in the mental health space
– To offer a platform where people can connect with others and feel less alone.

September 2020 - Formation of First Full-time Team

Recruited first full-time team, 3 members to revamp social media and spearhead outreach efforts.

October 10, 2020 First LIVE Open-Mic to Raise Awareness

Kalyana hosted a virtual LIVE Open-mic event in honour of Mental Illness Awareness Week.

– Artists were recruited to participate in an Instagram live where they shared the struggles they have faced/are facing with regards to their mental health, and the ways in which they are working to overcome them.
– They also performed a piece that they believed represented themselves and their story best.
– This live was instrumental in allowing us to build a community of people who are passionate about our cause and happy to help us achieve our goals.

April 19, 2021 Revamp of our Social Media Outreach

August 13, 2021 Launch of Kalyana's 1st Digital Art Contest

August 18, 2021 Website Launch

Official launch of Kalyana website with the goal of being a trilingual resource platform for mental well-being.

September 2021 AOD Wellness Event

Kalyana and AOD hosted a series of webinars exploring the impact of the pandemic on AOD students.

The discussion went deep into issues of social isolation, low morale, identity crises, challenges of a new learning paradigm, drop in productivity and risks of digital addiction, moderated by Vishwer Swaminathan and joined by a panelist of mental health professionals: Shanelle De Almeida, Dr. Chintha Dissanayake & Dr.. Dewaka Wanigaratne.

October 2021 Mind Matters with Vishi

Kalyana launched a tri-series of live Instagram events with moderator, Vishwer Swaminathan.

Episodes featured professionals and influencers who together explored the topic of social isolation, work-life balance and relationships during the pandemic.

December 4, 2021 Stress And Time Management Webinar

Kalyana facilitated a webinar on Stress and Time Management with panelists Dr. Chintha Dissanayake and Shanelle De Almeida which was conducted for the student body of the Law Student's Association of Sri Lanka. 

The webinar focused on helping Sri Lankan students affected by the pandemic to adapt to their new virtual settings with better concentration, a focused mindset and less mental distraction.

January 20, 2022 Wellness Pop-up Fair: RESET 2022

Kalyana hosted a wellness pop-up fair for the local community to explore various therapeutic modalities to enhance their mental well-being.

January 20, 2022 Launch of Kalyana Blog

Kalyana launched our very own Blog on our website on January 20. 2022. The blog centers pieces surrounding mental wellness and wellbeing by professionals and writers alike.

June 25, 2022 Support Line Training

Kalyana hosts its first PFA (Psychological first aid) training session as part of a two- fold training programme held in preparation for the launch of Kalyana's Support Line service.

The session was conducted on Saturday, June 25th by Ranil Thilakaratne, former Manager of the CCCline 1333.

It covered the basics of psychological first aid, educating the participants on how to respond to distressed callers in varying circumstances.

June 2022 Free Online Counselling Collaboration with YAC

Kalyana launches a Free Online counselling service, starting with 10 trained mental health practitioners offering 20+ hours of their weekly time to mentally support Sri Lankans affected by the ongoing economic crisis.

A trilingual social media campaign was run to promote the service among the general public.