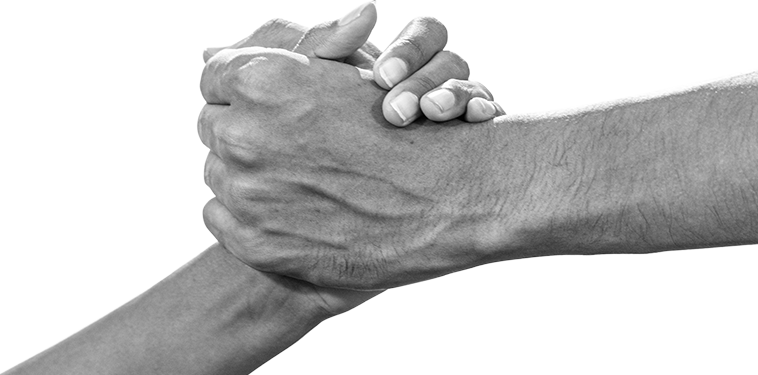 How it all started
Kalyana was initiated by a group of more than 40 professionals
from diverse backgrounds, all with a passion and commitment
to enhance mental well-being in Sri Lanka.
Our Name
Kalyana Mitta is a Pali term; "Kalyana" meaning lovely or beautiful and "Mitta" meaning friend. The term stems from a Buddhist concept that in the English language is also described as an "admirable friend" or a "good friend".
The concept of a Kalyana mitta signifies a friendship that goes beyond an ordinary friend, one which shares wisdom and teachings that can transform our lives and one that is always encouraging us to train the mind and develop good qualities.
July 2019 - First Concept Discussion

Amendra (Harin) de S Wijeyeratne shared his ideas to support and enhance the mental health infrastructure in Sri Lanka, and his vision for a "Mind Gym". Together with Rekha Krishnamoorthy, they decided to set up a volunteer group dedicated to these efforts.

July to August 2019 - Mini Random Web Survey

Kalyana conducted an impromptu survey for which they received over 300 respondents within a 2-week timeframe. The results of the survey indicated an overwhelming majority of respondents were struggling with their mental health and roughly 20% were likely to seek professional help for their issues.

18 August 2019 - Kalyana was Born

A half day brainstorming session was held to discuss strategies to support the prevention and early intervention for mental health in Sri Lanka:

– 40 diverse participants including representatives from the health sector, private sector, academics, nonprofit sector and other concerned individuals contributed to the discussions. It also included 2 psychiatrists and a psychologist from India. The diverse group enabled a robust discussion that extended beyond medical interventions.

– Discussions included a consideration of the current status of mental health in Sri Lanka. As an outcome of the brain-storming sessions, 5 core areas were identified and it was determined to focus our attention on the first core area.

1. Building Awareness & Eliminating Stigma
2. Fundraising
3. Policy Intervention
4. Skills Training & Development
5. Project Identification (identifying initiatives to support and enhance mental well-being)

Sept 2019 to Jan 2020 - Follow-Up Discussions for Outreach Efforts

Discussions around how to increase awareness and break down stigma, resulted in 3 main areas of focus:

– Develop Kalyana Website for awareness and to be a touchpoint for the general public for early intervention and prevention of mental illness and a resource directory for traditional and alternative therapy available in the country

– Social media campaigns: building awareness of importance and impact of self-care through IG, YouTube and Facebook. Both through new Sri Lankan campaigns and leveraging existing global ones; identifying social media influencers

November 4 2019 to March 2020 - Collaboration with NIMH

(On hold due to Covid-19): Kalyana reached out to support the NIMH and the following areas were identified for cooperation:

– Conduct a workshop on the communication gap between senior citizens and millennials.
– On March 16th, 2020 Nivendra was due to hold the workshop for 50 Dr's and nurses. Unfortunately, the program had to be pushed back due to Covid 19 outbreak.

– Assist with improving the website and search engine optimization.
– List of requirements provided await a response from NIMH.

November 2019 to Present - Equipment Donation for Kandy Psychiatric Hospital

(On Hold): Kalyana is coordinating donations of hospital equipment from the Sri Lankan community in Brisbane.

– A group of Sri Lankans from Brisbane were keen to donate hospital equipment to Sri Lanka. Kalyana was coordinating the effort locally with donations to be made to the Kandy Psychiatric Hospital.

– On-going communication for 30 beds are available along with some other medical equipment. Sri Lankan diaspora are in the process of collecting funds to cover the shipping costs to SL. If the shipment is made from Australia we will be required to fund local clearing charges plus transport costs to the psychiatric unit in Kandy.

February 2020 to January 2021 - Ward 59, National Hospital Toilet Renovation Project

Kalyana engaged in conversations with Dr Madhubashini Dayabandara, Senior Lecturer and Head of Ward 59, National Hospital to help renovate the male toilet.

We received Government approval and the project was completed in February 2021. We contributed approximately 845,000 of the total cost of Rs 1,195,000.

February to October 2020 - Collaboration with Damrivi Foundation on Counsellor Training

Kalyana provided 6 scholarships for counsellor training programs at the Damrivi Foundation.

Kalyana founder, Amendra met with the Damrivi Foundation in early February 2020 to discuss some of their activities in relation to mental health. The Foundation conducts counsellor training programs, which are a year-long with a six-month internship. The fee for this program is Rs 60,000 per person. 6 scholarships were offered through Kalyana in February 2020 and a further 4 scholarships in March 2021.

1 June 2020 - Phase 1 Launch of Kalyana Instagram page

Kalyana on Instagram: @kalyanaslorg. Goals of the platform are:

– To engage on the topic of mental health, raise awareness, break down stigmas and normalize conversations around mental health
– To encourage people to think more positively and proactively about their mental health
– To provide various tools and techniques to help people maintain their overall well-being
– To offer others a platform, and voice to share their own struggles with mental health
– To showcase weekly offline and online content in the mental health space
– To offer a platform where people can connect with others and feel less alone.

September 2020 - Formation of First Full-time Team

Recruited first full-time team consisting of 3 members to revamp social media and spearhead outreach efforts.

10 October 2020 - First LIVE Open-Mic to Raise Awareness

Kalyana hosted a virtual LIVE Open-mic event in honour of Mental Illness Awareness Week.

– Artists were recruited to participate in an Instagram live where they shared the struggles they have faced/are facing with regards to their mental health, and the ways in which they are working to overcome them.
– They also performed a piece that they believed represented themselves and their story best.
– This live was instrumental in allowing us to build a community of people who are passionate about our cause and happy to help us achieve our goals.

19 April 2021 - Revamp of our Social Media Outreach

13 August 2021 - Launch of Kalyana's 1st Digital Art Contest

18 August 2021 - Website Launch

Official launch of Kalyana website with the goal of being a trilingual resource platform for mental well-being.

September 2021 - AOD Wellness Event

Kalyana and AOD hosted a series of webinars exploring the impact of the pandemic on AOD students.

The discussion went deep into issues of social isolation, low morale, identity crises, challenges of a new learning paradigm, drop in productivity and risks of digital addiction, moderated by Vishwer Swaminathan and joined by a panelist of mental health professionals: Shanelle De Almeida, Dr. Chintha Dissanayake & Dr.. Dewaka Wanigaratne.

October 2021 - Mind Matters with Vishi

Kalyana launched a tri-series of live Instagram events with moderator, Vishwer Swaminathan.

Episodes featured professionals and influencers who together explored the topic of social isolation, work-life balance and relationships during the pandemic.

4 December 2021 - Stress And Time Management Webinar

Kalyana facilitated a webinar on Stress and Time Management with panelists Dr. Chintha Dissanayake and Shanelle De Almeida which was conducted for the student body of the Law Student's Association of Sri Lanka. 

The webinar focused on helping Sri Lankan students affected by the pandemic to adapt to their new virtual settings with better concentration, a focused mindset and less mental distraction.

20 January 2022 - RESET 2022: Wellness Pop-up Fair [Edition 1]

Kalyana hosted a wellness pop-up fair for the local community to explore various therapeutic modalities to enhance their mental well-being.

20 January 2022 - Launch of Kalyana Blog

Kalyana launched our very own Blog on our website on January 20. 2022. The blog centers pieces surrounding mental wellness and wellbeing by professionals and writers alike.

25 June 2022 - Support Line Training

Kalyana hosts its first PFA (Psychological first aid) training session as part of a two- fold training programme held in preparation for the launch of Kalyana's Support Line service.

The session was conducted on Saturday, June 25th by Ranil Thilakaratne, former Manager of the CCCline 1333.

It covered the basics of psychological first aid, educating the participants on how to respond to distressed callers in varying circumstances.

June 2022 - Free Online Counselling Collaboration with YAC

Kalyana launches a Free Online counselling service, starting with 10 trained mental health practitioners offering 20+ hours of their weekly time to mentally support Sri Lankans affected by the ongoing economic crisis.

A trilingual social media campaign was run to promote the service among the general public.

July to August 2022 - Mental Health Webinar Series for Nagarro

Kalyana Sri Lanka facilitated a four part mental health webinar series for Nagarro to help their employees cope with the ongoing economic crisis in the country.

Session 1: Stress Management During the Economic Crisis

In July 2022, Kalyana Sri Lanka hosted an interactive webinar on stress management to educate Nagarro employees on stressors and impactful coping mechanisms. This session was facilitated by Dr. Theonie Chandrasena and Dr. Augustine Dewaka Wanigaratne.

Session 2: Mindfulness & Meditation to Navigate Uncertain Times

Nadira De Silva facilitated a 60 minute interactive workshop guiding participants through practices such as visualisation, breath work, guided meditation, and mindfulness to ground themselves and connect to their inner stillness in order to manage symptoms of stress and anxiety.

Session 3: Physical Health for Positive Mental Health

In August 2022, Mihiri Korala conducted a webinar exploring the relationship between psychology and physical fitness. The webinar kicked off with an introduction to dynamic stretches, followed by the importance of basic human movements and how to perform them properly to reduce injury in day-to-day life and sports, as well as workouts that can be done at home.

Session 4: Creative Therapy for Everyday Life

In August 2022, facilitated by Arrvind Salwatura & Jude Malindra Herath from Konectiv Wellness, the fourth interactive workshop was about focusing on wellness tools by integrating nature and community into individual well-being, as well as an in-depth exploration of common techniques to spot creativity in one's surroundings.

July to October 2022 - Mental Health Webinar Series for a Large Public Company

Kalyana Sri Lanka curated a series of webinars on mental well-being for the employee base of one of Sri Lanka's largest food manufacturing conglomerates.

Session 1: It's Ok Not to be Ok (19 July 2022)

Facilitated by Dr. Theonie Chandrasena and Dr. Augustine Dewaka Wanigaratne, this session was designed to get employees talking about their emotional and mental well-being to remove the stigma of acknowledging such challenges, as well as identifying ways and means of accessing help.

Session 2: How to Address Family Conflict & Parenting Challenges during the Crisis (16 August 2022)

This program dove into spousal conflicts and situations such as domestic violence and alcoholism and its impact on children.

Also included an introduction to parenting techniques and coping tools to enable parents to support their children cope with challenging situations within the household.

Session 3: Stress Management During a Time of Crisis (4 October 2022)

Conducted by Dr. Iranjali Abeyratne and Shanelle De Almeida, this session was facilitated to help employees identify stressors, and warning signs of stress overload and understand how this can impact their daily life.

The session also looked at the physical and emotional impact of stress on our bodies, as well as strategies to mitigate stress and encourage the use of talk therapy to help cope with stress overload.

The session also offered employees some quick and easy coping techniques to stay calm, present and balanced when the going gets tough.

7 August 2022 - Stress Management: Becoming a Better You [Webinar]

Kalyana Sri Lanka hosted a webinar on Stress Management for a leading financial institution, facilitated by Dr. Theonie Chandrasena and Dr. Augustine Dewaka Wanigaratne.

The 90-minute webinar focused on helping employees deal with uncertainty and the constant changes during the peak of the economic and political crisis in Sri Lanka, as well as identifying key stressors. The panelists offered advice and coping mechanisms specifically on how to handle challenging situations on the home front, as well as resources to seek help.

18 August 2022 - Virtual Open Mic Night [3rd Birthday]

On the occasion of Kalyana Sri Lanka's 3rd birthday, artists across genres – including poets, singers, visual artists, dancers, and writers – were invited to join the celebration: themed "Stories of Wellness". Artists shared content related to their personal journeys with mental health, encompassing the struggles they had faced, their path to healing, and personal reflections.

25 August 2023 - Mental Health in Crisis Mode [Instagram Live and Q&A]

In August 2022, Kalyana Sri Lanka hosted a trilingual Instagram live in collaboration with various experts.

The English session was led by Amanda Piyaratne, a clinical psychologist, along with a content creator and model. The Sinhala session was hosted by Iranjali Abeyratne, a psychotherapist, and Yasodhara Pathanjali, an artist and life coach. Lastly, the Tamil session was hosted by Shiyamalan Viyakesh, a counselling psychologist, and Aadhitya Jayaseelan, an artist.

The aim of these discussions was to address the challenges individuals may be facing, and to explore strategies that can help people maintain their mental wellness during difficult times, such as during an economic crisis.

11 November 2022 to 15 January 2023 - DiscoverYOU

Kalyana Sri Lanka, in collaboration with Inner Reset and Konectiv Wellness, hosted the first-of-its-kind, uniquely curated sessions in Sri Lanka for those looking to heal, reconnect within, and step into an empowered version of themselves.

Along with other experts and seasoned wellness coaches, Kalyana Sri Lanka hosted a series of healing circles, art and music therapy sessions, self-love and empowerment workshops, interactive discussions, and much more. These sessions took place in the peaceful sanctuary of Prana Lounge.

Each session offered safe and supportive spaces for individuals to share their stories, reflect, connect with like-minded individuals, and gain deeper insights on their inner well-being to lead a more empowered and happier life.

21 January 2023 - RESET 2023: A Holistic Wellness Fair [Edition 2]

At Kalyana Sri Lanka, we believe that true wellness goes beyond just physical health — it encompasses a holistic approach that nurtures the well-being of our body, mind, and soul. This led to us hosting RESET — a Holistic Wellness Fair — for the second year in a row. RESET 2023 brought 19 practitioners under one roof to offer the community a taste of a myriad of healing practices and experiences to live a more balanced and fulfilled life.

Event Highlights:

Wellness Workshops: A series of interactive workshops led by renowned experts in various holistic disciplines including Ayurveda, Mindfulness, Yoga, Pranayama, and Meditation in order to cultivate inner peace and resilience.

Healing Therapies: The public was also able to discover a diverse range of healing modalities, from sound healing and art therapy to drama and dance therapies to experience renewed energy and vitality in the body.

Mind-Body-Spirit Connection: Expert practitioners hosted women's and men's sharing circles which facilitated in-depth discussions, exploring the profound impact our thoughts and emotions have on our overall health and happiness.

Community Networking: The day offered individuals the opportunity to connect with like-minded individuals and for all to come together as a community focused on holistic wellness to share their experiences, stories, and insights that inspire growth and positive change.

23 February 2023 & 29 March 2023 - Parenting Workshop

With the support of Ms. Seema Omar (Counsellor), Ms. Tehani Chitty (Drama Therapist), and Ms. Sulochana Dissanayake (Puppeteer and Educator), Kalyana Sri Lanka facilitated a workshop at a leading girls' school in Colombo for over 200 parents.

The program's aim was to provide support to parents, to help them stay connected to their children, and to also address the emotional needs of both parents and children, arising from the significant stresses of recent years.

Upon successful completion of this program, the school extended an invitation to the same facilitators to conduct an additional program for the teachers on March 29th, 2023.

February 2023 to Present - Mental Well-being Program for a Higher Educational Institute (HEI)

Kalyana Sri Lanka is currently in the process of supporting a large educational institution to implement a mental well-being program for students and staff members. The aim of the program is to provide ongoing coping resources and programs for mental health, stress management, and overall well-being. The program is broken down into 3 phases.

Phase 1:

In this phase, Kalyana Sri Lanka has designed a host of mental health support programs including a dedicated and exclusive counselling line for staff and students to connect with mental health professionals.

Additionally, we will be facilitating in-person workshops on stress management, emotional resilience, psychosocial support tools and techniques. Kalyana Sri Lanka has developed uniquely curated onboarding handbooks on mental well-being separately for the staff and students.

Phase 2:

Phase 2 will involve in-depth quantitative and qualitative research in order to assess the mental well-being of students and staff to comprehend current struggles, resources utilised, coping methods, and current views regarding well-being services offered at the university.

This combined research approach will inform the design and development of the long-term mental health program, including wellness modules, key processes, and interventions, in order to enable the institution to better support the mental health needs of their student and employee base.

Phase 3:

In the third phase which is based on the research and findings from Phase 2, Kalyana Sri Lanka, working alongside experts in the field, will test and refine recommended mental health modules which will include topics such as managing anxiety, art therapy, and mindfulness etc.

8 March 2023 - Celebrating International Women's Day and the Strength & Struggles of Motherhood

Christina Sirisena, a single mother of one, travel consultant, and former stewardess, along with Dinendra Jayasinghe, a mother of two, businesswoman, and holistic nutritionist, engaged in a comprehensive discussion on motherhood, parenting, balancing priorities, and making time for self-care.

They provided advice for both working and non-working mothers on how to carve out 'me-time' and juggle work, family, and other responsibilities while still pursuing personal goals and aspirations. They also gave guidance on managing feelings of being overwhelmed and exhausted, in addition to personal self-care.

22 March to 27 April 2023 - Celebrating International Women's Day: Compassionate Parenting

In continuation of Kalyana Sri Lanka's commitment to celebrating and supporting mothers on their wellness journey, Seema Omar facilitated a workshop on compassionate parenting, particularly emphasising problem ownership in parent-child relationships.