Food Psych Podcast with Christy Harrison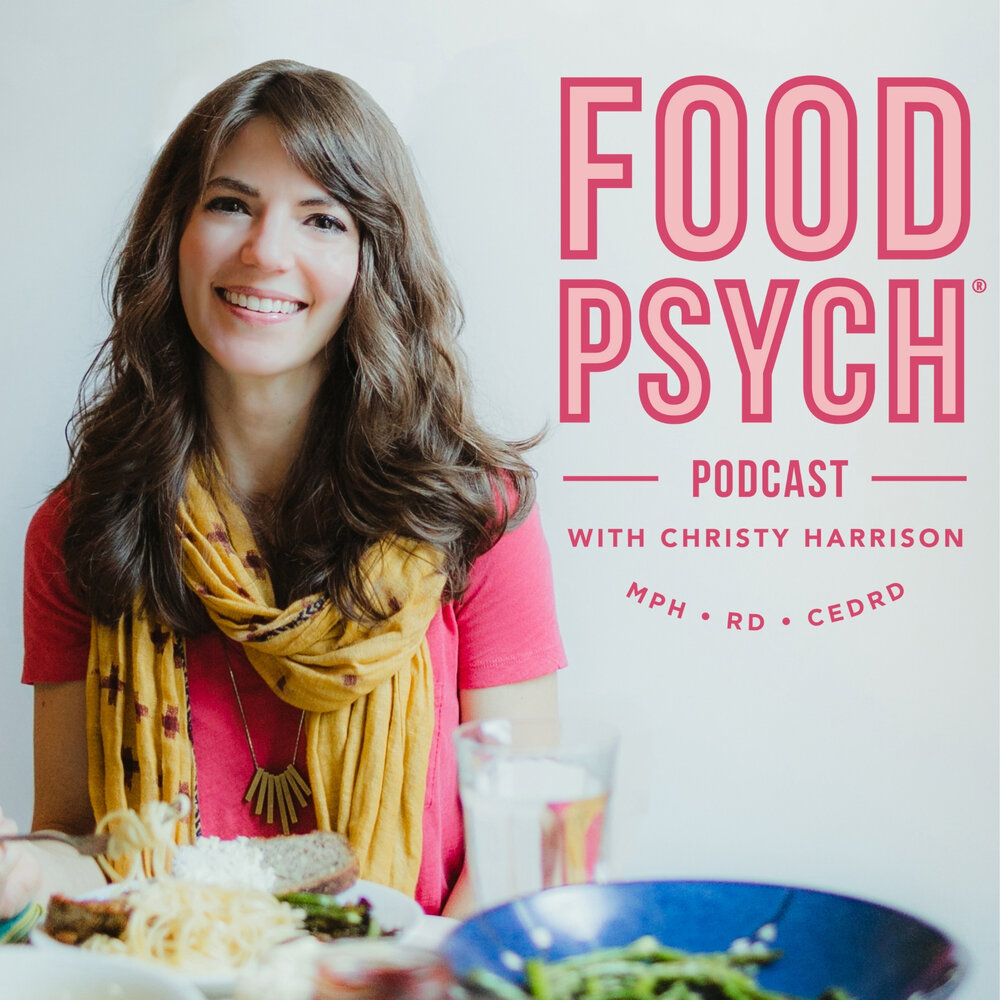 Helping people make peace with food since 2013. Registered dietitian nutritionist, certified intuitive eating counsellor, and journalist Christy Harrison, MPH, RD, CEDS, talks with guests and answers listener questions about making peace with food, healing from disordered eating, learning body acceptance, practising intuitive eating, escaping harmful wellness culture, and more-all from a body-positive, anti-diet perspective.
Along the way, Christy shares her own journey from disordered eater and dieter to food writer and anti-diet dietitian. This podcast challenges diet culture in all its forms–including the restrictive behaviours that often masquerade as wellness and fitness. Food Psych is designed to offer safe and non-triggering support for listeners in recovery from eating disorders, weight stigma, and body shame.
Visit here to listen to the podcast!